And pregnancy is a special experience, but at the same time, it can also be very overwhelming. Your body is changing, new things are coming your way, and you are inundated with well-meaning advice. Even when it comes to maternity clothes. We realize all too well that this can be confusing, because which items are real must-haves? How many do you really need? What size should you buy? We are here to help!


Noppies Maternity Essentials are designed for putting together a maternity wardrobe with items that can be mixed and matched with each other. It is full of basics that are also easy to combine with items you already have hanging in your closet. This way, you can be sure to maintain your own style during your pregnancy.
Tip: always buy your own size. Maternity clothes are made to grow with you, so there is no need to buy a larger size.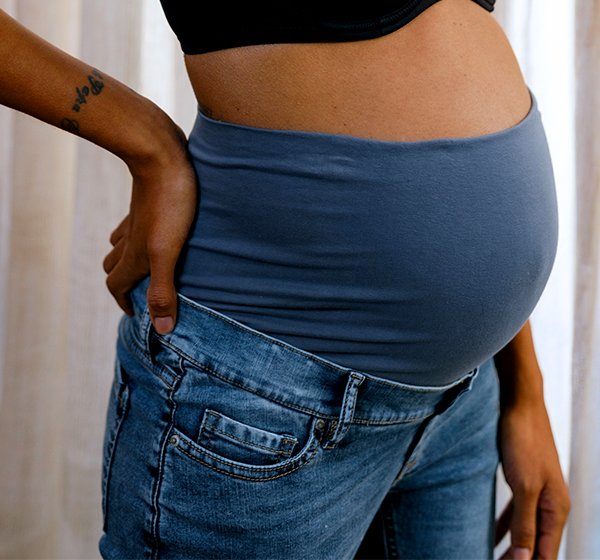 Must-have 1 - Denim
A good pair of maternity pants is a wardrobe staple. All Noppies maternity pants feature the Noppies Belly Band, which provides extra support during all stages of pregnancy.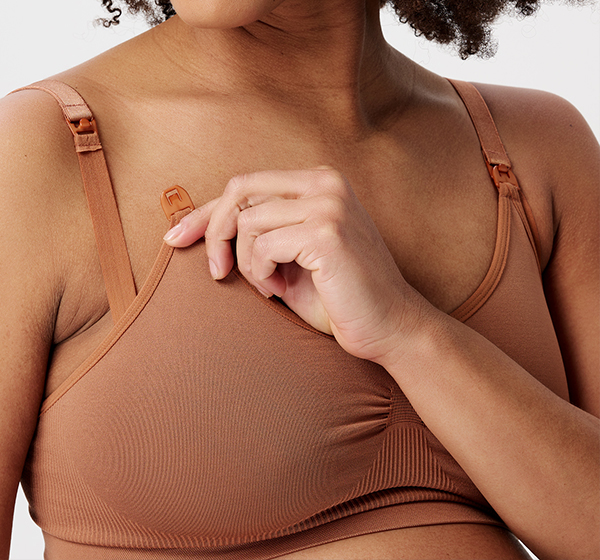 Must-have 2 - Maternity bra with nursing feature
You wear lingerie every day. For this reason, it is one of the first items you notice becoming less comfortable during your pregnancy. All underwire bras from Noppies feature a banana-shaped underwire that is elongated, flexible and super soft. The Noppies Maternity Essentials lingerie collection is designed to provide comfort and support during all stages of pregnancy and beyond. This is why all our bras feature nursing clips that can be opened with one hand.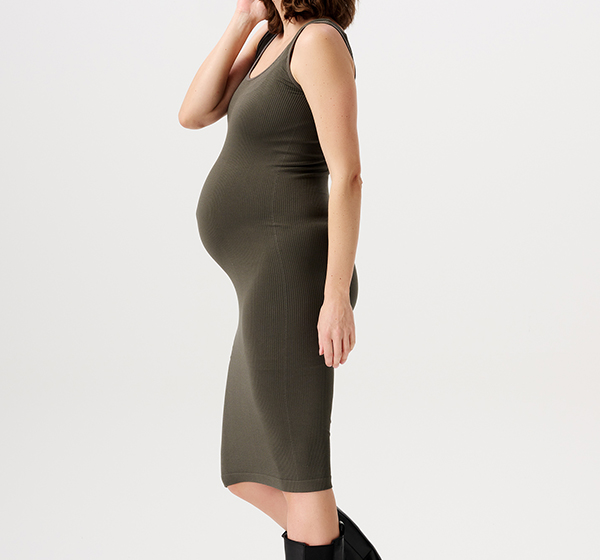 Must-have 3 - Dress
Dresses are ideal for showing off your beautiful, growing belly. And also super convenient, as you create a whole look with just 1 item. Mix and match with a fine vest, sports coat or jacket that you already have hanging in your closet, or with one of Noppies' super-soft items.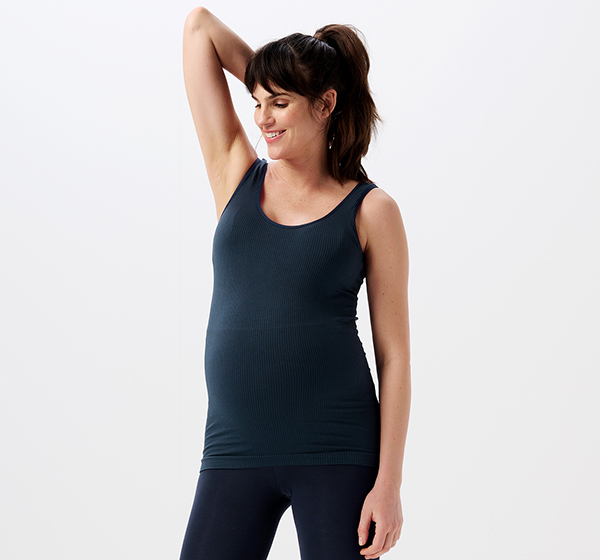 Must-have 4 - Basic tank top
A basic tank top that you can wear day and night and feels like a second skin is just what you need during your pregnancy and beyond. The clips on the straps allow you to wear the top even after your pregnancy, and to easily nurse your baby.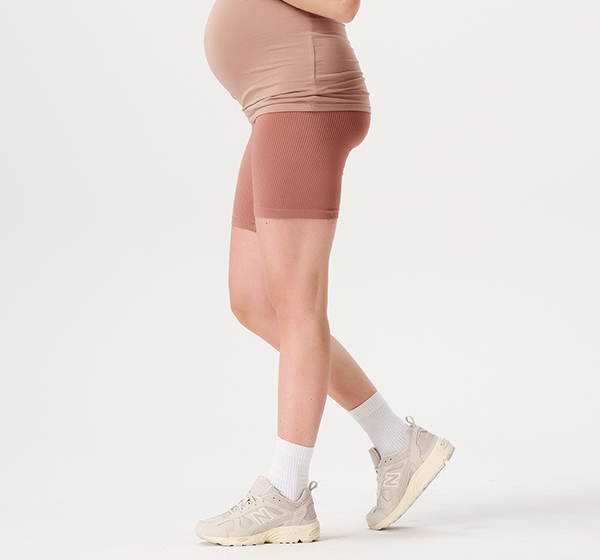 Must-have 5 - Biker short
An absolute must-have is our biker shorts. These fine shorts are made from the innovative SENSIL Breeze fabric, which keeps you cool, dry and comfortable. The biker shorts support your back and stomach and keep your legs from rubbing against each other.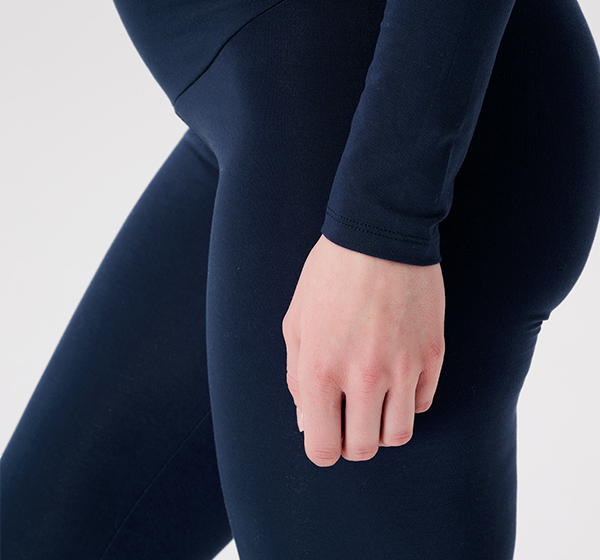 Must-have 6 - Seamless legging
Leggings are so easy to combine with basically everything you already have in your closet. Ideal for more active days, but also great to wear while lounging on the couch. In our Maternity Essentials collection you will find several varieties of seamless leggings, whether plain or ribbed. All with a matching top.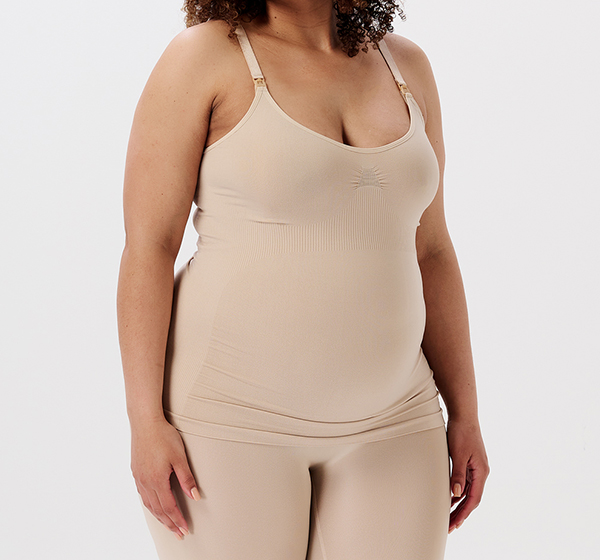 Must-have 7 - Seamless top
Pair your leggings with a seamless top. In our Maternity Essentials collection you will find several varieties, whether plain or ribbed. The seamless tops are all made of the innovative SENSIL Breeze fabric, which keeps you dry, cool and comfortable. None of them have an underwire, so they're great to wear at night too.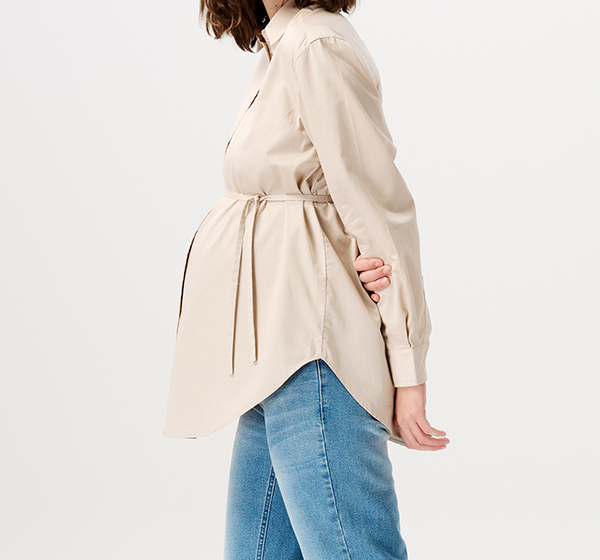 Must-have 8 - Blouse or top
With a growing belly, the tops and blouses in your closet will probably become too short in the front. So choose some basic tops from our Maternity Essentials collection. For example, a basic white blouse, or a short or long-sleeved T-shirt. Almost all our tops also have a nursing feature, which means that you can continue to wear them during the weeks following your pregnancy.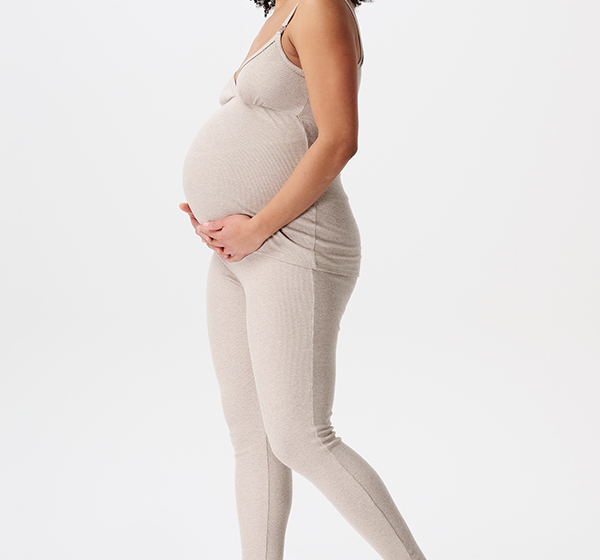 Must-have 9 - Loungewear
After a long and busy day, it's great to be able to take off those jeans and plop down on the couch in a comfortable, super-soft outfit. The Maternity Essentials collection features the softest pants and tops. All made from GOTS-certified cotton, so they're sustainable as well.