LOOKBOOK
Want als je later terug kijkt, blijkt dat
de kleine dingen de grote dingen waren
Comfort, care and design for your little one
Shopping for your baby is more fun than shopping for yourself. Especially with the trendy Noppies baby collection. Our items are made from the softest materials, and therefore have a comfortable fit. Our clothing items also have useful features that make getting dressed and undressed nice and easy. Want to bet your heart will beat faster?
Buying baby clothes is possibly the most enjoyable activity during pregnancy. Picking out all those cute outfits. The idea that these clothes will soon envelop your child's little body still seems surreal at that point. Do you know what your very first outfit will be for your baby?
Even after the baby is born it's fun to entice yourself with all the lovely items. And it's necessary, too! Because your baby will grow like a weed, especially in the beginning. With the extensive baby collection by Noppies, you know your closet will always be filled with hip, comfortable and sustainable baby clothing. All of our clothing items were designed and made with love; that's certainly evident.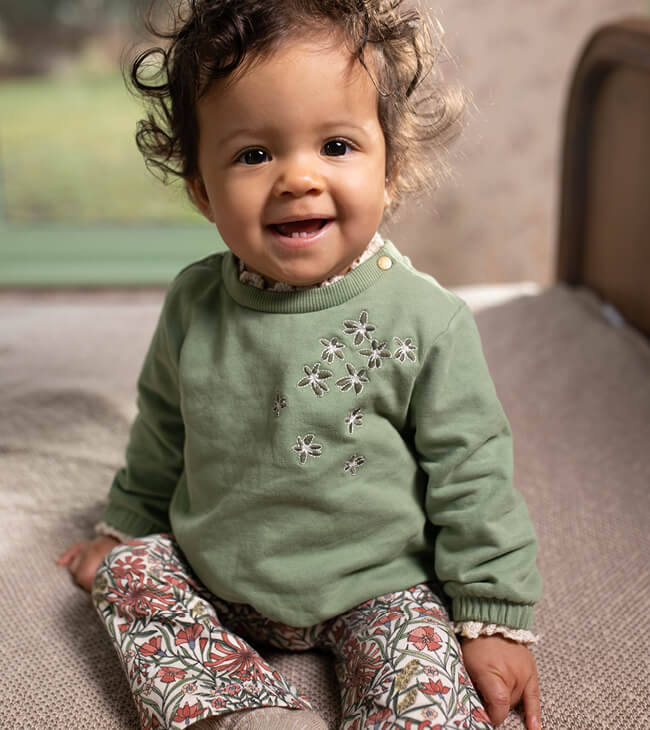 Noppies newborn
Comfort & Care for your little one
It's wise to purchase the clothing in neutral colours, allowing you to wash all the items together. Another useful tip for the tiniest sizes is to opt for wraparound baby clothes. Babies love to fuss, and with wrap clothing you don't need to pull the item over your baby's head. This is nicer for the child and less stressful for you. During your second trimester you can explore items such as prams, furniture for your nursery and a playpen, among other things. This will give you plenty of time to make choices.
Looking for more inspiration?