Summer
Now temperatures are hitting 25 degrees and the school holidays have started, we only have one thing on our minds: SUMMER! We head off en masse, spend hours stuck in traffic with a well-stocked cool box, and have to answer the same question from our kids every 10 minutes: are we there yet?
Beach
Just like mum and dad, they naturally can't wait to ditch the overheated car for that perfect spot on the beach. Once there, they jump out of their clothes, drop their still crumpled towels on the hot sand and dash off into the sea. To which you as a mother shout, be careful!!
Beach outfit
Naturally, you have made the necessary preparations for this day. In addition to the huge load of beach equipment that you virtually broke your back carrying, you couldn't resist buying a new beach outfit for the kids.
For her, a trendy little t-shirt with neon embroidery and a hip pair of denim shorts with a neon tie belt. The cardigan is the perfect finishing touch to the look, should it turn a little cooler. The bikini with Breton stripes is visible from afar thanks to its neon borders. But she, of course, thinks the little bow on the back is the prettiest!
He can't go without a trendy pair of long swimming trunks with graphic print. A t-shirt with a tropical print or a trendy polo shirt will finish off his surfer dude look perfectly. You also packed a pair of chino shorts, just in case. Of course, you never know with this little tough guy. There's always the chance of one last mischievous dive into the se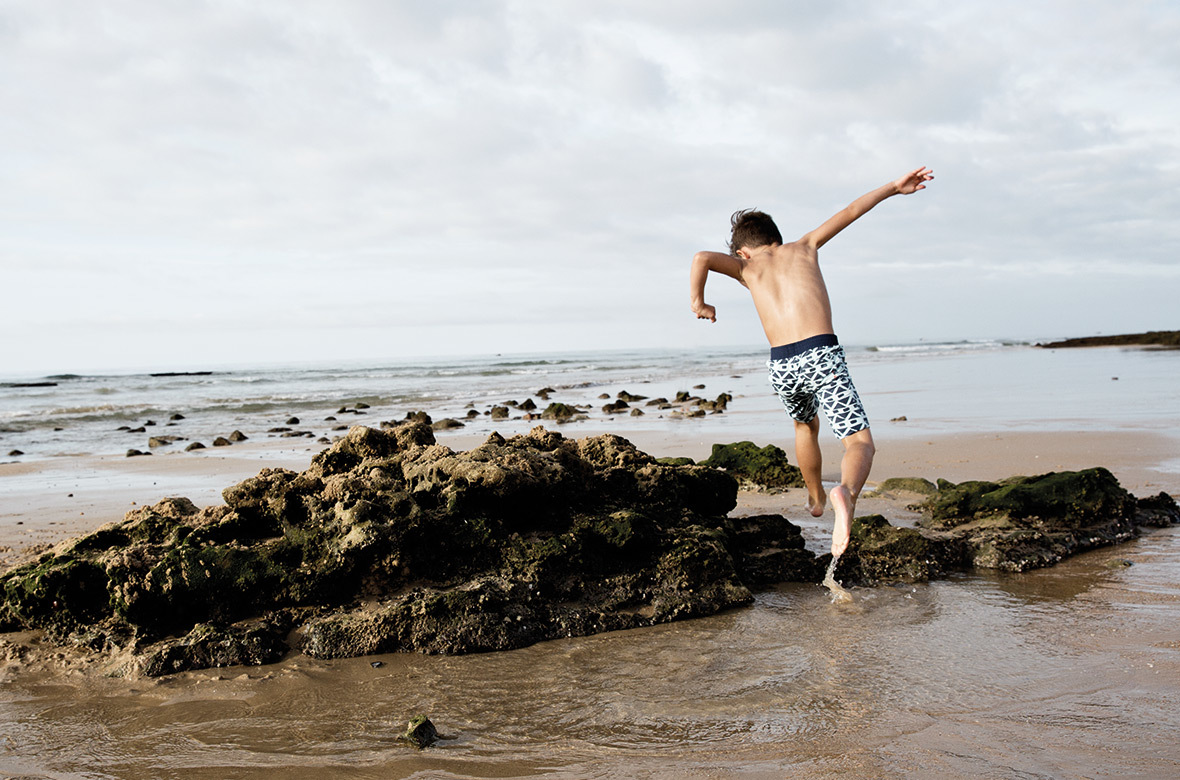 Holiday
Once everything has been set out, mum and dad can also finally settle down on the beach. Deep in thought, but with your gaze fixed on the kids playing, you can finally really enjoy and relax. When the cool box is empty, the kids come and lie beside you on the beach towel tired but happy, and the sun sets slowly, it's time to go home. One thing is certain, this first day of the holidays couldn't have been better.