All sleeping & at home brands
Als er een kleintje op komst is, moet er een waslijst aan spullen in huis komen. Maar geen paniek: alle must haves voor een comfortabel thuis en een comfortabele nachtrust voor je baby, shop je bij ons. Met keuze uit Noppies Baby, Noppies Baby Comfort en ALVI ben je gegarandeerd van goede kwaliteit, comfort en slimme ontwerpen. Ontdek hieronder het aanbod van ieder merk.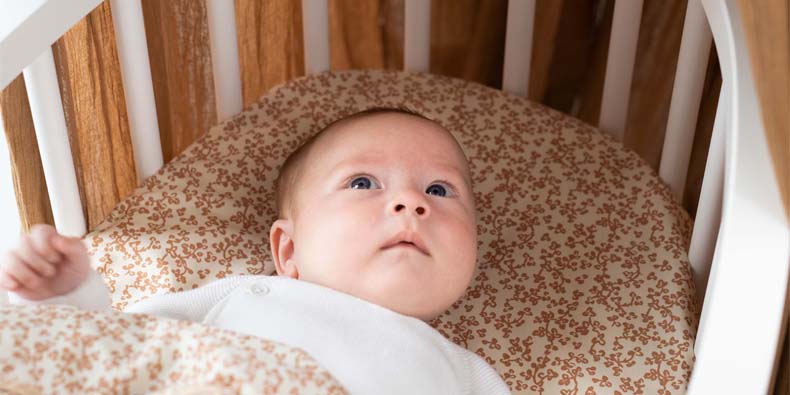 Noppies Baby
Noppies Baby is the perfect place for all the loveliest baby clothes, made from the softest materials. Our clothing items also boast a number of smart details, which will result in extra ease and comfort when dressing and undressing. What would you say to foldable cuffs, which will make sure your little one can't scratch him or herself and special little socks which don't sag? Handy, right?! Our baby collection is available in sizes 44 to 74. So even if your baby is born prematurely, you can come to Noppies for the most beautiful and most comfortable baby outfits. Almost our entire baby collection is made from organic GOTS cotton. It's not just super soft, but much better for the environment and clothing manufacturers too. And therefore definitely also a great deal better for your child's future.
Noppies Baby Comfort
You'll be able to find everything you could possibly ever need for at home, at night and whilst out and about at Noppies Baby Comfort. From the softest bath capes, playpen rugs and hydrophilic cloths, right through to the warmest sleeping bags and footmuffs for in the buggy, pram or maxi-cosi. All of our products are made from beautiful and fair materials. Discover it for yourself!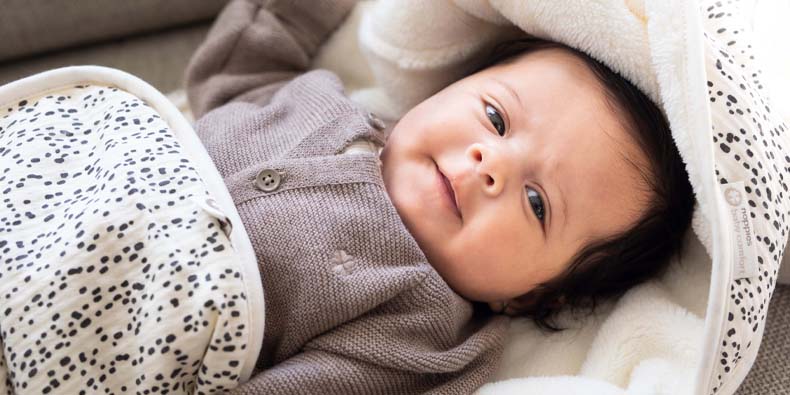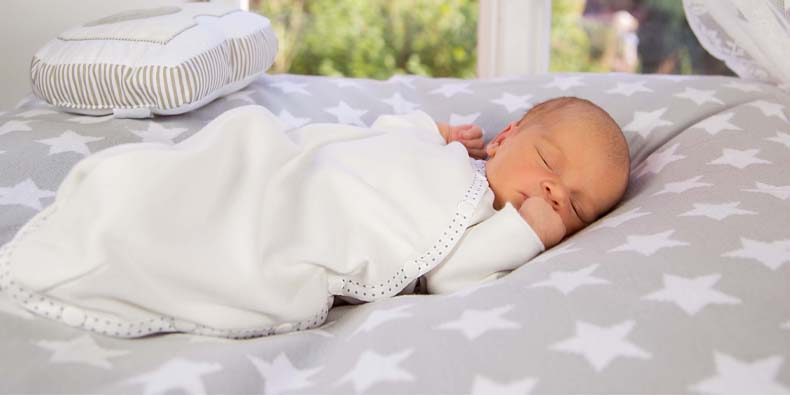 Alvi
Alvi will be able to provide you with everything you'll need for your baby's sleep comfort. The sleeping bags are particularly well known and loved. Alvi's sleeping bags have been developed following many years of collaborations with doctors and healthcare staff and comply with stringent guidelines set by the globally recognised OEKO-TEX Standard 100. This means, for example, that the sleeping bags have been tested for harmful substances. After all, it goes without saying Alvi wants the very best for your child and absolutely nothing less. In addition to sleeping bags, Alvis sleep collection also consists of duvets, baby nests and pyjamas. Plus you can certainly go to Alvi for other care items too, like nursing scarves and nursing pillows. Take your time and enjoy scrolling through our entire collection.
Looking for more inspiration?